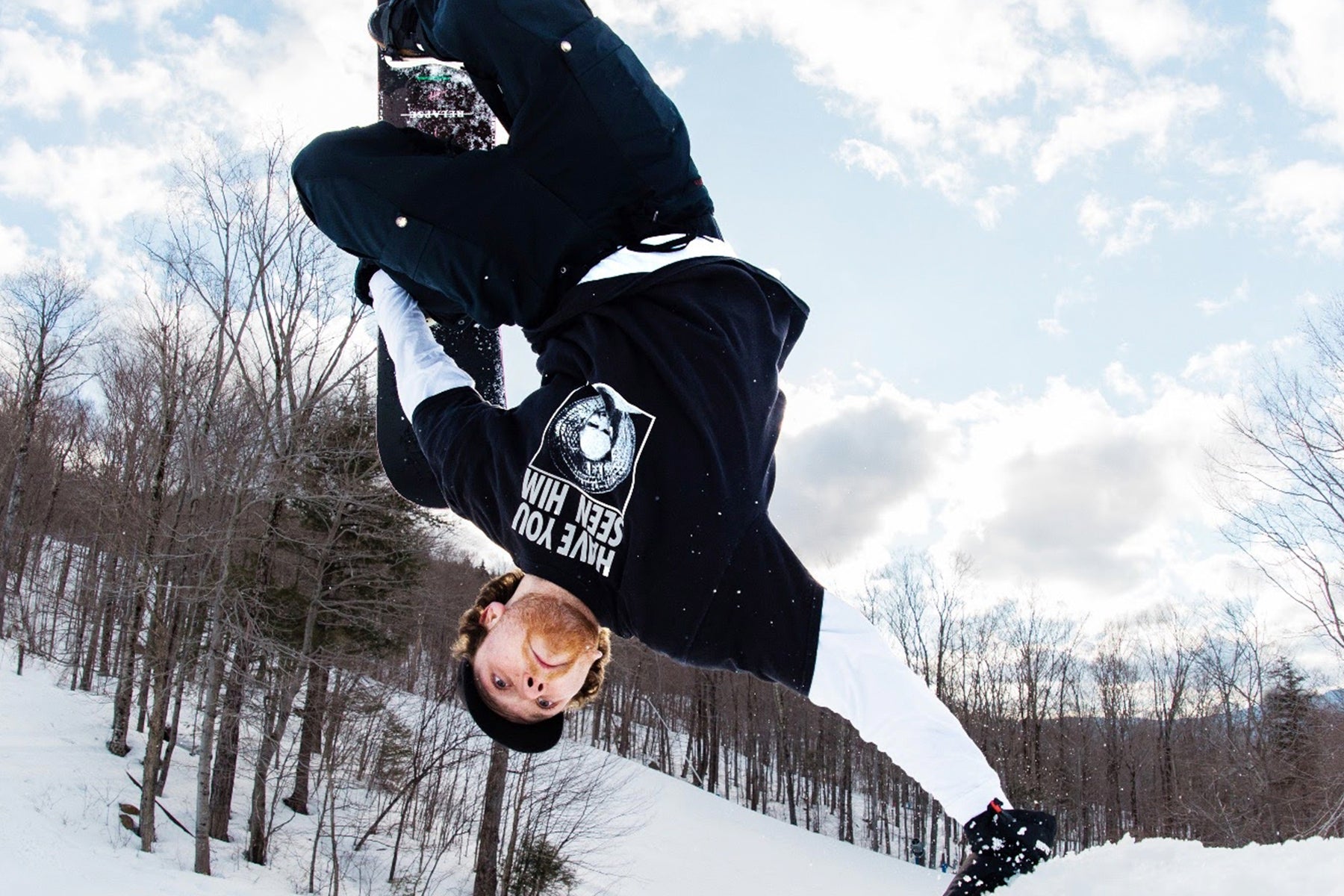 PROFILE
Sponsored by Eastern Boarder, Loon Mountain Parks, Flux Bindings 
Q: Regular or Goofy
A: Regular 
Q: Favorite Trick?
A: Any type of handplant 
Q: Home Resort?
A: I learned how to snowboard at Blue Hills in Milton,MA but Loon Mountain will always be home.
Q: Favorite Place to ride?
A: Loon Mountain on a beautiful spring day 
Q: What band or type of music are you currently into?
A: I've been listening to a lot of Modern Baseball or Fiddlehead. However, if you put on some 2000's alternative type music, I mean it's game over. 
Q: What else are you doing to bring balance into your life besides snowboarding? What are you getting into?
A: I've been apprenticing with a carpenter the last two years during the offseason. It's been really cool having to use my brain in a different way. I enjoy the process of building something from beginning to end. I also skateboard a couple times a week to escape the daily grind.