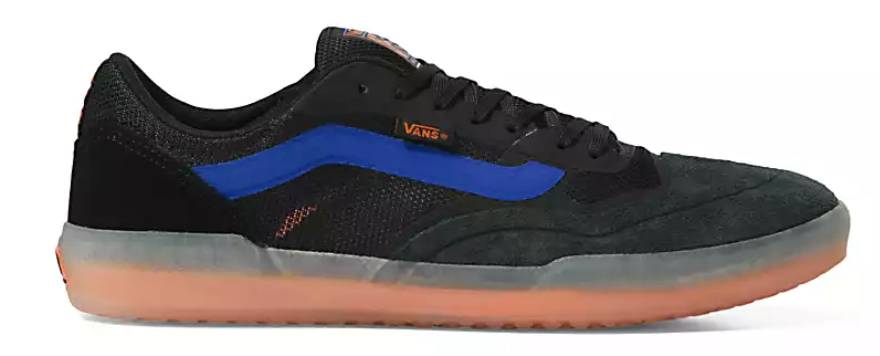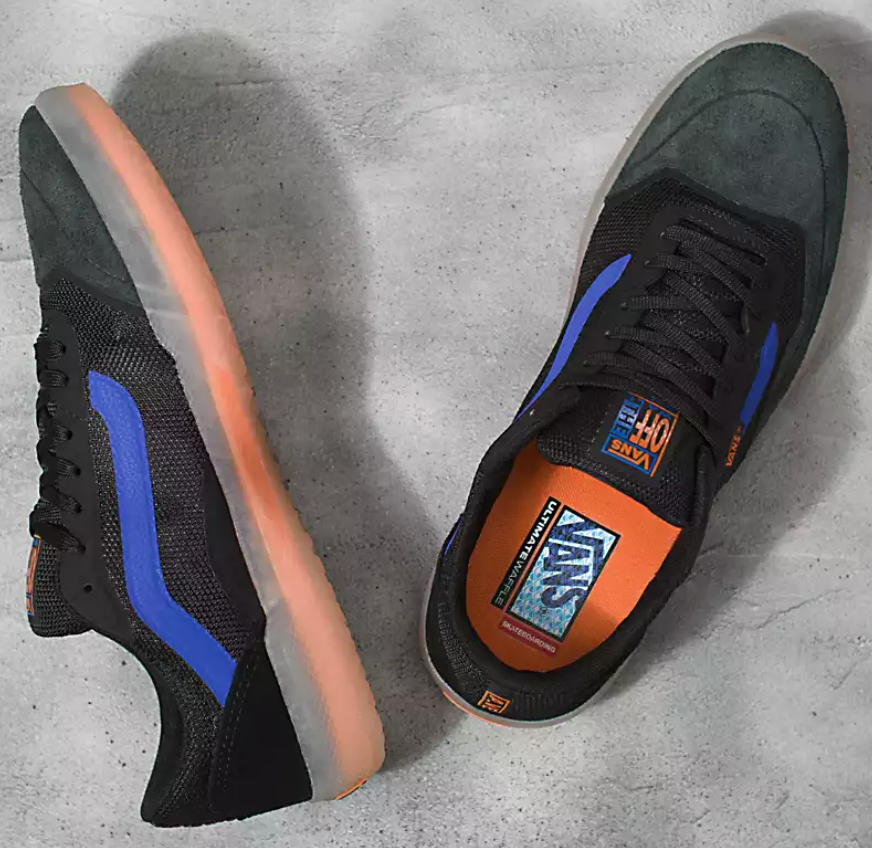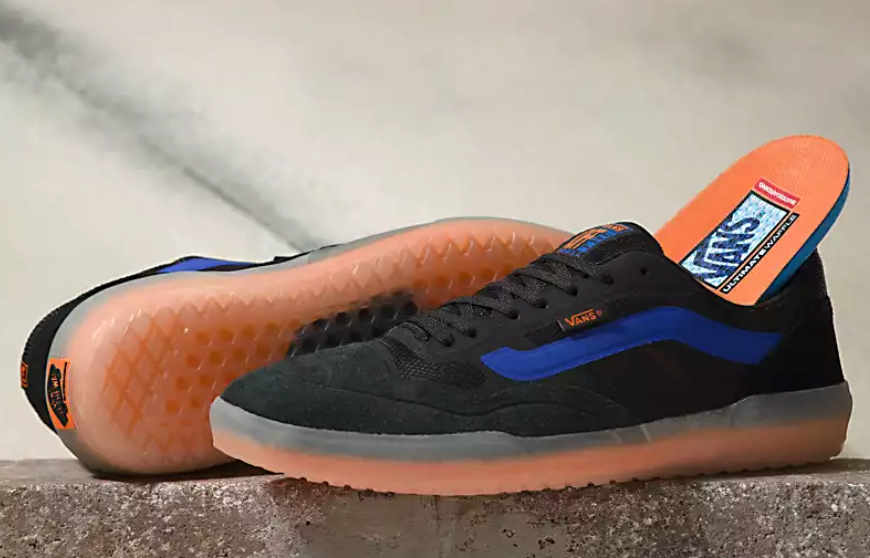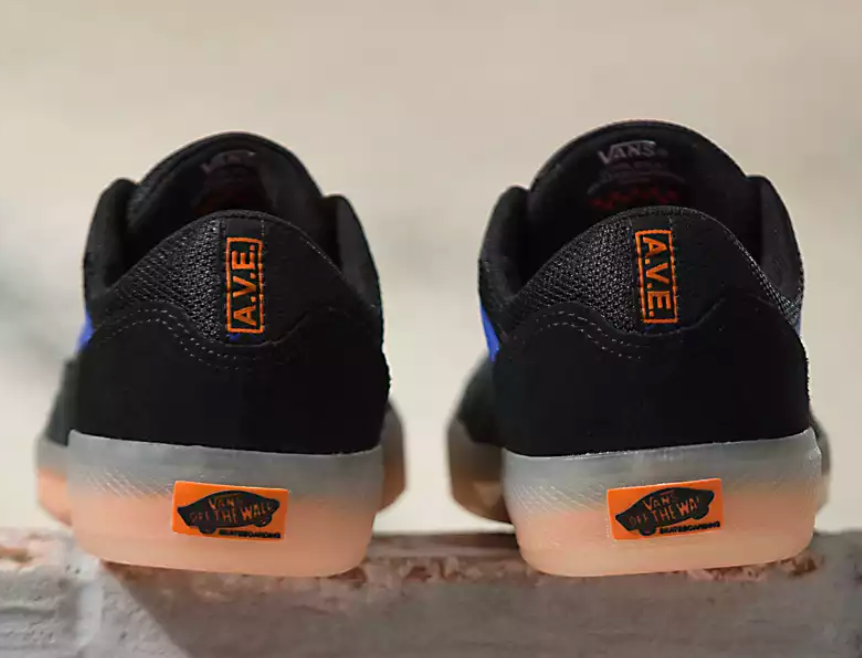 Vans AVE Athletic Shoe Black/Orange
Free US Shipping On Orders $60+
Low stock - 1 item left

Inventory on the way
---
*All shoe/boot sizes listed in unisex/mens sizing.
OVERVIEW
Don't Ask for the Perfect Combination of Boardfeel and Support. Demand It. For Anthony Van Engelen, "good enough" isn't good enough—he's barely satisfied with great. He'd only put his name on the most uncompromising, technically advanced skate shoe we've ever made, so you can imagine how demanding the design process was for his signature shoe, the AVE. Featuring combined DURACAP™ and RapidWeld no-sew technology with our LuxLiner™ inner linings for the optimum fit and durability, the AVE is grounded on our new UltimateWaffle™ construction to create the best skate shoe worthy of its name. If it's good enough for Anthony, you're going to think it's pretty great. The AVE is made with leather, suede, mesh textile, and synthetic uppers. • UNRIVALED DURABILITY - Reinforced DURACAP™ underlays and RAPIDWELD™ no-sew construction create durable uppers built to withstand the daily abuse of skateboarding. • SUPERIOR GRIP AND CUSHIONING - UltimateWaffle™ construction creates a combination of superior grip, built-in impact cushioning, and uncompromising support and flex. • LOCKED-IN FIT - The LuxLiner™ tongue and internal liner integration provide the comfortable, locked-in fit that skaters demand. • CLASSIC GUM RUBBER GRIP - The Van Doren™ Gum Rubber Compound, made of a rubber that offers grip and support, is what attracted skaters to Vans in the first place. This is the Sole of Skateboarding.
Fast & FREE US Shipping on all orders over $60!
(48 contiguous states)
All orders will be shipped directly from our EasternBoarder locations.  If you order items that are in both locations you may receive multiple shipments.  In this event you will receive multiple shipping confirmation emails from us w/ all of your tracking numbers.
We process orders 7 days a week and pack orders as fast as we can.  Most orders receiving tracking numbers with 3-6 hours during operating hours.
Orders over the weekend are packed and shipped however pickups are only Monday-Friday.  So you might receive your tracking number over the weekend but tracking might not update til the following Monday or Tuesday.
Please keep in mind UPS & USPS doesn't always pick up or deliver on Holidays or Weekends.
*All Vans products are excluded from International Shipping
*If within 30 days of receipt or delivery date of your order & the item is still in new condition with all packaging and/or labels you should be good!
All eligible orders can receive a refund, credit, or exchange. (See conditions of specific items & eligibility here) Standard manufacturer warranties will also be honored.
HOW TO RETURN YOUR ITEM?
Please email orders@easternboarder.com and include:
Order # or e-mail used
Item you'd like to return
Desired refund (credit, refund, exchange)
We will email you back with 24 hours setting up the return and providing you with a label.